Lust in Darkness
Desire Resort & Spa - Riviera Maya
Cancun, MX
Oct 29th, 2012 to Nov 3rd, 2012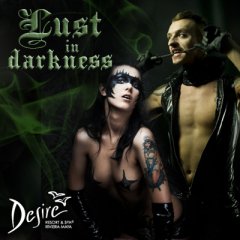 Deliciously thrilling! Lust in Darkness will be the greatest event at Desire Resort & Spa Riviera Maya. For this special Halloween 2012, we will have the third visit of Bianca Beauchamp one of the most important models "fetish" of the world and her husband, the recognized erotic photographer Mr. Martin Perreault.
Discover all of the secrets and techniques when it comes to erotic modeling and photography while you are seduced by the most provocative latex outfits. Join us with your couple for a week of erotic workshops and Halloween parties that will let you feel Lust in Darkness like nowhere else!
Monday 29:
First workshop "The House" + Photo composition + Black Ties & High Heels Night.
Tuesday 30:
Second workshop: modeling & make up + Desire's Classic- Eyes Wide Shut Night: masks and cloaks.
Wednesday 31:
Third workshop "IPHONOGRAPHY" + LUST IN DARKNESS: Halloween costumes and latex + Fashion show + The sexiest disguise contest.
Thursday 1:
Fourth workshop "Editing" Advanced Camera + Relaxation + Rituals and seminars for couples + Mayan White Night + Prehispanic Mayan show.
Friday 2:
Sensual Lingerie Night + Final Session of Erotic Photography.
This group is SOLD OUT. Please contact us for waitlist options.