Los Cabos Bondage Week
Desire Resort & Spa - Los Cabos
San José Del Cabo, MX
Jan 23rd, 2013 to Jan 27th, 2013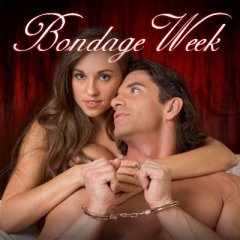 Come to Desire Resort & Spa Los Cabos and enjoy the most extravagant week of your lives, the best way to give your New Year's resolutions a rather seductive twist. Just like in the most erotica books, from January 23rd to 27th the most sensual scenes will capture your mind, this time taking your pleasure threshold to the limit.
Dress your part, wearing the most revealing outfits, join us every night in our Red Room of Pain, and experience the most deliciously erotic BDSM practices as you discover the Sensual Special Kit that Desire has prepared for you.
Romance will take a sinful turn in this enticing week at Desire Los Cabos as the perfect opportunity for you to become a heroine of those erotic stories that have made you tremble with passion through the years, surrender to live out your most forbidden fantasies and surprise your partner in a way you could never foresee!
This group is SOLD OUT. Please contact us for waitlist options.