St. Patty's Day Celebration
Temptation Resort Cancun
Cancun, MX
Mar 11th, 2016 to Mar 15th, 2016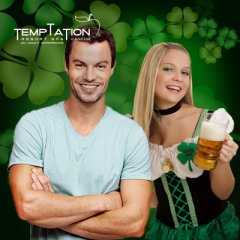 Temptation is going green this March 11th - 14th, 2016, for our annual St. Patrick's Day celebration... This is the perfect 4-day festivity to meet new friends! "With a bit of malarkey and lots of green beer, make no mistake you'll want to be here!"
Our cast has prepared a non-stop agenda with everything from Beer Pong tournaments, to pool parties, St. Patty's contests, as well as tons of other surprises. So remember; "Wherever you go, whatever you do, may the luck of the Irish be here with you"... at Temptation Resort Spa this St. Patrick's Day!
Friday 11th
- Belly Dancing Lessons & Beer Pong Tournament
Saturday 12th
- Sweet Dreams Pool Party
Sunday 13th
- Anything Goes!
Monday 14th
- Kiss Me I'm Irish & St. Patrick's Day Contests!
This group is SOLD OUT. Please contact us for waitlist options.